Professional Landscaping & Outdoor Living Services in Hazel Green, AL
Our services include lawn maintenance, landscaping, and hardscape installations.
Hazel Green, AL, is a community north of Huntsville in Madison County. With approximately 3,600 people calling it home, it offers rural, small-town living that many enjoy, and its name comes from the green hazelnut bushes growing in the area. Whether you want to spend a quiet day close to home or take the under-25-minute drive to Huntsville to have a fun-filled time going to museums, parks, botanical gardens, and more - you can do both!
Here at Five Star Lawn and Landscaping, we have provided our professional landscaping and outdoor living services in Hazel Green, AL, since 2012. Our services include hardscape installations, lawn maintenance, and landscaping!
---
Our Landscaping Services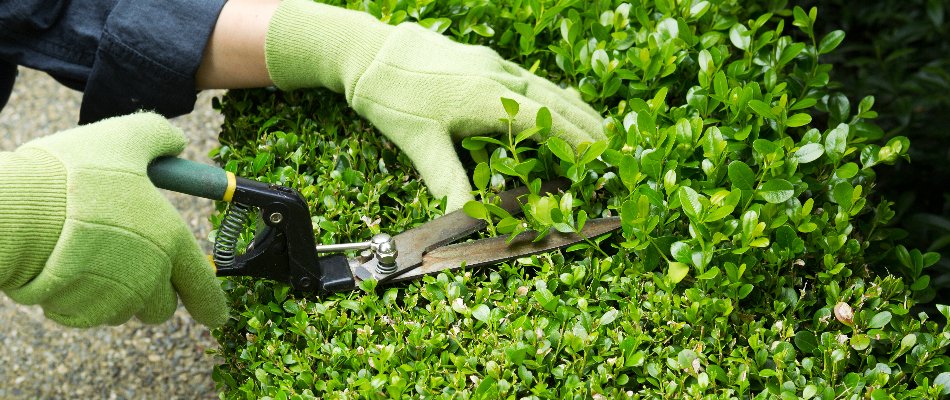 We offer a variety of landscaping services to help improve both the aesthetics and functionality of your landscape. The landscaping services available in Hazel Green, AL, are listed below.
Landscape Design: We can create a 2D or 3D design rendering that shows how your finished landscape project will look when it's complete.
Landscape Renovation: If you want to breathe new life into your softscape beds, then our landscape renovation service is just what you need. We can spruce them up and add new plants to give them an elevated appearance.
Landscape Lighting: Our team can install low-voltage LED lighting to brighten your outdoor space in Hazel Green at night.
Annual Flowers: Our annual flowers will give your landscape beds a boost of seasonal color!
Mulch & Rock Installation: We can install a mulch or rock ground cover in your landscape beds to enhance their beauty and provide health benefits to your plants.
Trimming & Pruning: We'll keep your plants neat and healthy via trimming and pruning.
Artificial Turf: We can install artificial turf on your property so you can reap the benefits of low-maintenance grass that stays beautiful year-round!
Drainage & Grading: We can provide drainage and grading solutions to remedy flooding problems.
We can satisfy all your irrigation system needs with our irrigation installation, startup, winterization, and repair services.
---
Keep Your Grass Healthy & Manicured With Our Lawn Maintenance Services
At Five Star Lawn and Landscaping, we can help keep your grass healthy and manicured with our lawn maintenance services, which are as follows:
Lawn Mowing: We can mow your lawn weekly or bi-weekly from March until December to ensure it stays neat and at an ideal height.
Leaf Removal: We can remove any fallen leaves from your yard via our leaf removal service.
Yard Cleanups: We can perform spring and fall cleanups to spruce up your yard in Hazel Green, AL, and get it ready for the upcoming seasons. This service includes lawn mowing, landscape bed reshaping, plant trimming, and debris pickup.
---
We can install hardscapes like patios, fire pits, retaining walls, and more.
Our team can help you achieve your outdoor living dreams by installing various hardscapes on your property. We offer the following outdoor living services in Hazel Green, AL:
Patios: We can install a patio to provide you with a designated area to gather with others while enjoying the great outdoors.
Walkways: Our walkways will make it easier to navigate your outside space, and we use highly durable materials to ensure they stand the test of time.
Driveways: Enhance your property's curb appeal with a new, stunning driveway!
Outdoor Steps: Make it easier to traverse different elevations by having us build outdoor steps.
Retaining Walls: These features are an excellent addition because they help control soil erosion and turn sloped land into flat, usable space.
Seating Walls: These walls provide built-in seating for your outdoor space, and our team will use top-notch materials so that yours is sturdy.
Fire Pits: We can install natural gas, wood, and propane-burning fire pits to provide warmth during chilly evenings in Hazel Green.
Outdoor Fireplaces: An outdoor fireplace will create a cozy atmosphere and a more private, modern fireside experience.
Outdoor Kitchens: We offer custom outdoor kitchens and various amenities, including bars, fridges, sinks, griddles, and more.
Pergola Installation: Our pergolas will become a statement piece on your property!
Swimming Pool Installation: We can construct a swimming pool to keep you cool on hot days.
---
Give us a call today to schedule any of our landscaping and outdoor living services.
At Five Star Lawn and Landscaping, we offer our landscaping and outdoor living services to residential and commercial properties, plus HOAs, in Hazel Green, AL. Whether you want us to mow your lawn, install a patio, remove leaves from your yard, or anything in between - we have you covered. Give us a call today at (256) 975-0529 to schedule any of our services.