Landscape Design in & Around Huntsville, Owens Cross Roads & Madison, AL
We create 2D and 3D landscape design renderings for homeowners and business owners.
Landscape designs are critical to ensuring that your landscape projects turn out like you want them to. By giving you a realistic portrait of your finished project, they eliminate guessing and allow you to make changes before it's too late. At Five Star Lawn and Landscaping, we provide our landscape design service to property owners in and around Huntsville, Owens Cross Roads, and Madison, AL, in addition to those in Winchester, TN, and nearby areas.
Our team creates 2D and 3D landscape design renderings that can bring your vision to life. We can design all types of landscape projects, whether small- or large-scale, to give you an accurate idea of what your property will look like once the projects are complete. Then, after we create your landscape design, we can take care of the installation as well. If you're ready to get started, call us today at (256) 975-0529!
---
We Design Small & Large Landscape Projects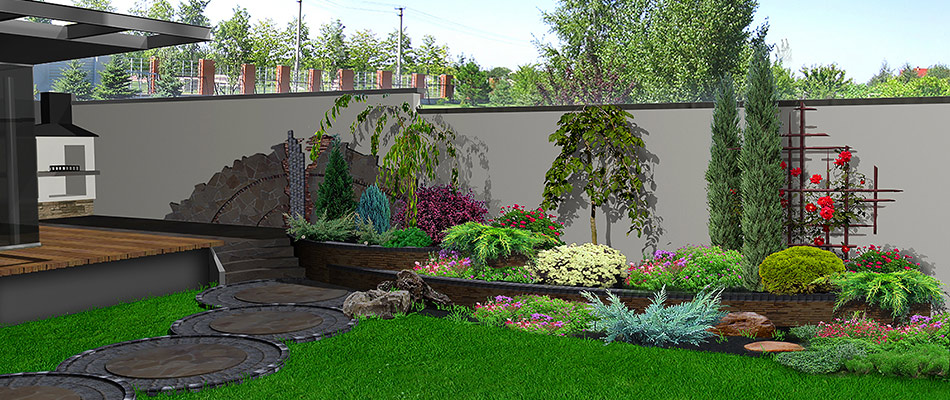 If you have a landscape project in mind, then chances are we can design it for you. Our team designs small and large landscape projects and has the ability to take care of everything from landscape bed renovations to full-property overhauls. We help property owners who want to rejuvenate their softscapes and fortify their outdoor living spaces through the addition of hardscape features. No matter the scope of your project, we can bring your dreams to life with our landscape design service. Some of the landscape features we design most frequently are listed below.
Plant & Flower Installations
Driveways
Outdoor Steps
Fire Pits & Fireplaces
And more
We have provided our landscape design service to property owners in the Huntsville, AL area since 2012.
---
We offer 2D and 3D design renderings.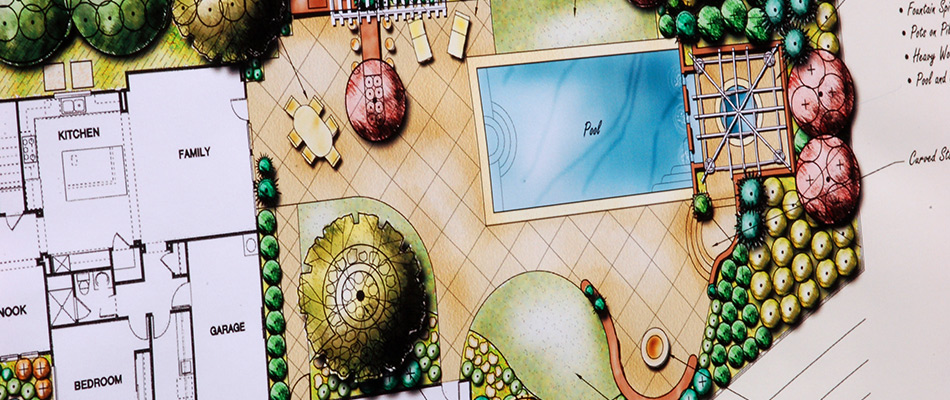 We design your landscape project by using software that allows us to create custom 2D and 3D design renderings. The designs we create include the various softscape and hardscape features that you want in your project. Our team develops these renderings based on our initial consultation and then presents them to you for review to ensure we are all on the same page. Our design renderings aim to give you a clear preview of what your finished landscape project will look like so that you can provide feedback and let us know if we need to make any adjustments.
---
We install landscape projects in addition to designing them.
Not only do we design landscape projects, but our team also installs them at residential, commercial, and HOA properties in Huntsville, AL, and surrounding areas. We can renovate and install new landscape beds, build breathtaking paver patios and driveways, and craft custom outdoor kitchens that will transform your outdoor living space, among other landscape features. Our company is fully equipped to perform landscape installations and is even part of the Huntsville Madison County Builders Association. Furthermore, if you hire us to design your landscape project and end up choosing our design, then the cost of the design will be deducted from the total cost of your project.
---
Call today to schedule our landscape design service!
Are you thinking about starting a landscaping project at your home or business? If so, let us help you design it! We provide our professional landscape design service to residential, commercial, and HOA property owners in Huntsville, Owens Cross Roads, Madison, and nearby areas in Alabama. We also proudly serve Winchester, TN, and surrounding cities. Our team can design projects of all shapes and sizes, big and tall or short and small. Call us today at (256) 975-0529 to schedule a consultation!