Landscape Lighting Service in & Around Huntsville, Owens Cross Roads & Madison, AL
We offer landscape lighting installations and repairs!
Don't limit your outdoor living space to the hours of the sun - install landscape lighting to illuminate your property at night! At Five Star Lawn and Landscaping, we use highly efficient low-voltage LED lights so that you can get long-lasting use out of them without increasing your electric bill. What's more, they're also Bluetooth-compatible! If your lights break or malfunction, don't worry - not only do we offer installations, but repairs too. We have all the training and experience necessary to get your landscape lights back up and running in no time. Our experts can also utilize various lighting techniques to highlight and draw attention to your focal points for an eye-catching display!
We offer our landscape lighting service to homeowners, business owners, and HOA property owners in Huntsville, Owens Cross Roads, Madison, and other nearby areas in Alabama. We also serve in and around Winchester, TN!
---
We Use Low-Voltage LED Lights That Are Bluetooth Compatible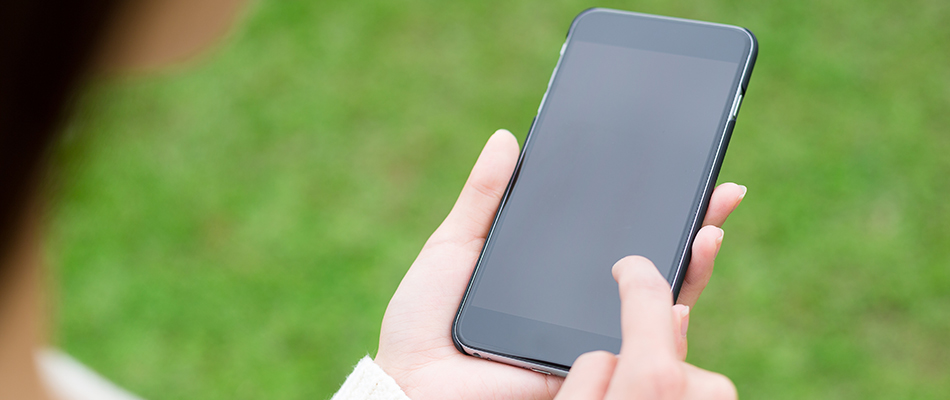 We only use top-of-the-line equipment for our landscape lighting service, which is why we use LED lights. LED lights are as long-lasting as they are energy efficient; they'll give you anywhere from 30,000 - 50,000 hours of light use and don't emit heat. However, that's not all - they're also low-voltage, meaning even less energy use. That way, your electric bill won't increase exponentially, and you can enjoy your lights for longer!
If that's not enough, our landscape lights are also Bluetooth-compatible! That way, you can control your lights from your smartphone and:
Adjust their brightness
Turn them on and off
Set a timer so that they turn on and off at specific times
And more!
---
We can install and repair your landscape lights as needed.
With us, you'll receive top-quality landscape lighting installation; we'll ensure thorough, precise installation so that they remain functional year after year. However, we also understand that things happen, and we can repair your lights as needed. Whether they break, malfunction, or anything in between, you can trust that we'll get them working again in no time.
---
Our Lighting Techniques Can Highlight Focal Points on Your Property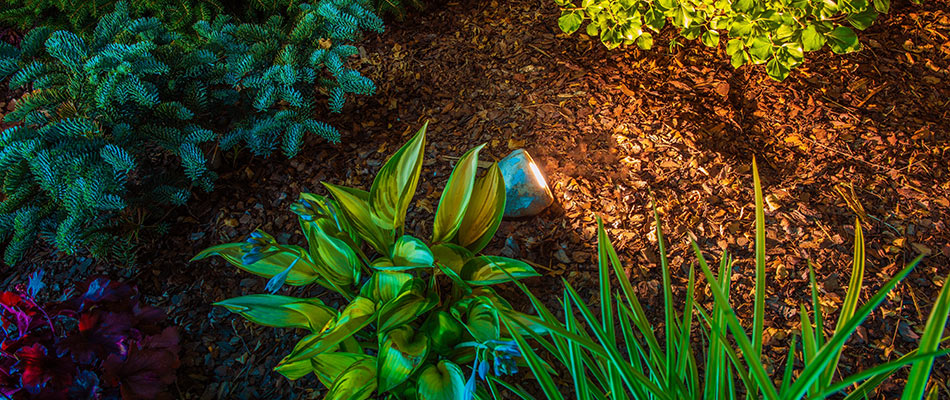 While our landscape lights are great for illuminating your property for nighttime use, they can also draw attention to focal points so that their beauty shines even after the sun sets. For example, we can highlight your landscape beds, hardscapes, trees, and your home or business. Our experts know how to utilize various lighting techniques to create a unique display, including:
Moonlighting: This lighting technique casts a soft glow that emulates moonlight.
Shadowing: This technique creates a shadow on the subject to add depth and draw attention to its shape.
Accent lighting: This technique puts a direct light on the subject, turning it into the center of attention and accenting its features.
We use different types of lights according to how you want to use them on your property, such as uplights and path lights.
---
Call us to schedule our landscape lighting service today!
Landscape lighting is a worthwhile investment, whether you want to brighten up your property, draw attention to your focal points, or both! Fortunately, at Five Star Lawn and Landscaping, we are ready to satisfy these needs and install long-lasting, dazzling lights for you to enjoy for years to come.
We offer our landscape lighting service to residential, commercial, and HOA property owners in and around Huntsville, AL, including Owens Cross Roads and Madison. We also serve properties in Winchester, TN, and nearby communities. Call us at (256) 975-0529 to schedule today and take your outdoor living space to the next level with landscape lighting!